First Courses
In this show, probably, I will argue in verbose mode... Well they are my favorites, not necessarily my opinion will be less objective.
The tradition in Italian cuisine is unparalleled, from north to south reap acclaim all over the world.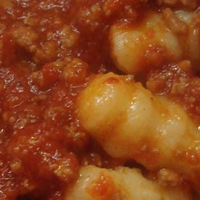 Potato Gnocchi: an expression of stealing Bigazzi, whom I respect for his consistency and sincerity, I would say "sublime".
Are simply mixed with homegrown potatoes, eggs and flour, then cut and scratched on a tablet wood, prepared by Mark "Mastro Geppetto," my brother in law.

The sauce? Certainly not less cheese or sauce.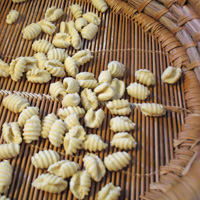 The Cavatelli Grandma Angela: I would say first of all rare to find this type of pasta, made in a very simple and unique.
The dough with whole wheat flour and water, is processed and then marched, after which it break of small portions of dough that are then striped over a sieve made with copper river.

The sauce in this case is a rich and spicy tomato sauce "grated" pecorino.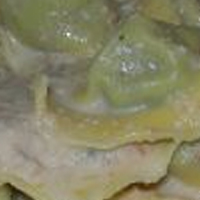 The Pansotti sauce of nuts: a typical Ligurian dishes, pasta filled with ricotta cheese and vegetables.
The ideal dressing is the "touch", ie the sauce, nuts.

A plate with a dressing the ancient tradition that still collecting success!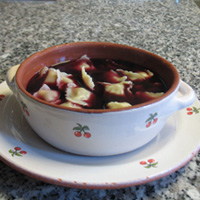 The ravioli with Wine: Piedmontese dish par excellence, should have absolutely Ravioli stuffed with meat, and after being cooked, drained are "al dente" and immersed in a bowl with red wine. We suggest a Barbera or a Dolcetto good with a good body and a few years.

A connoisseur can not fail to try this dish!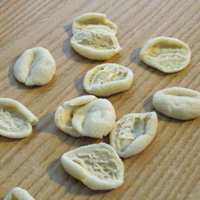 The Orecchiette pasta from durum wheat semolina.
Everyone knows this type of pasta from Puglia, hard to find hand-made with a knife ... is because the orecchiette are formed of a cutting board dragging.

From the famous recipe: strascinate with turnip tops.
We often serve them topped with spicy tomato sauce or cheese.